Classified Information Newsletter
---
The Library newsletter, Classified Information, is a biannual publication that informs the College about Library services, personnel, upcoming events, new technologies, and available resources.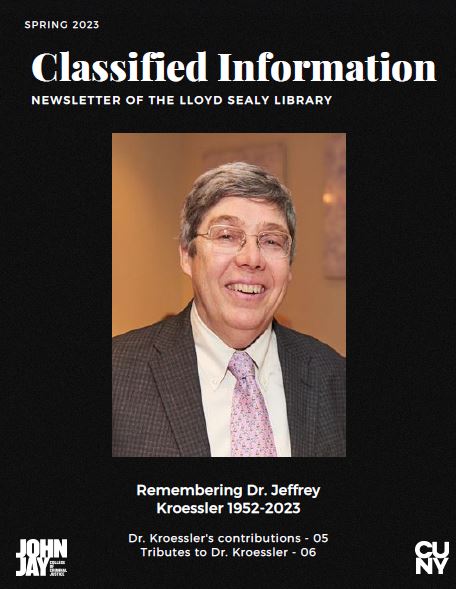 Download newsletter (PDF) 
Spring 2023 issue
Regular features
Library news
Library resources and teaching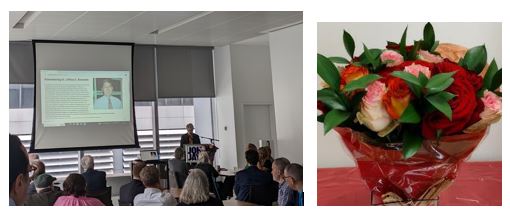 Photographs, above, from Dr. Jeffrey Kroessler's memorial service held on April 4, 2023 at John Jay.
Published Spring 2023
Newsletter copy edited, designed and produced by Patrick Raftery Jr. and Karen Okamoto. Uploaded by Karen Okamoto.